How to order :
Step 1: Register An Account with SHOPKYLA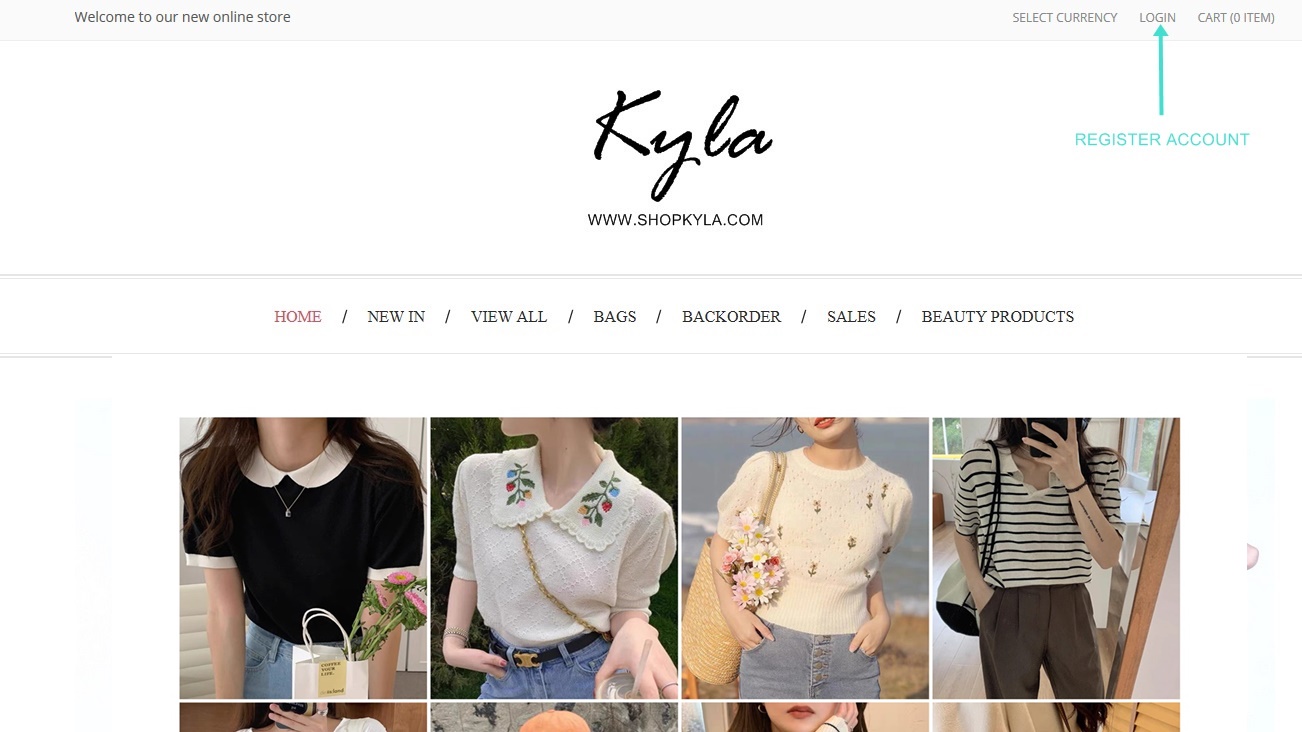 Set A Username and Fill in your Email ** Double check your Email before create it :)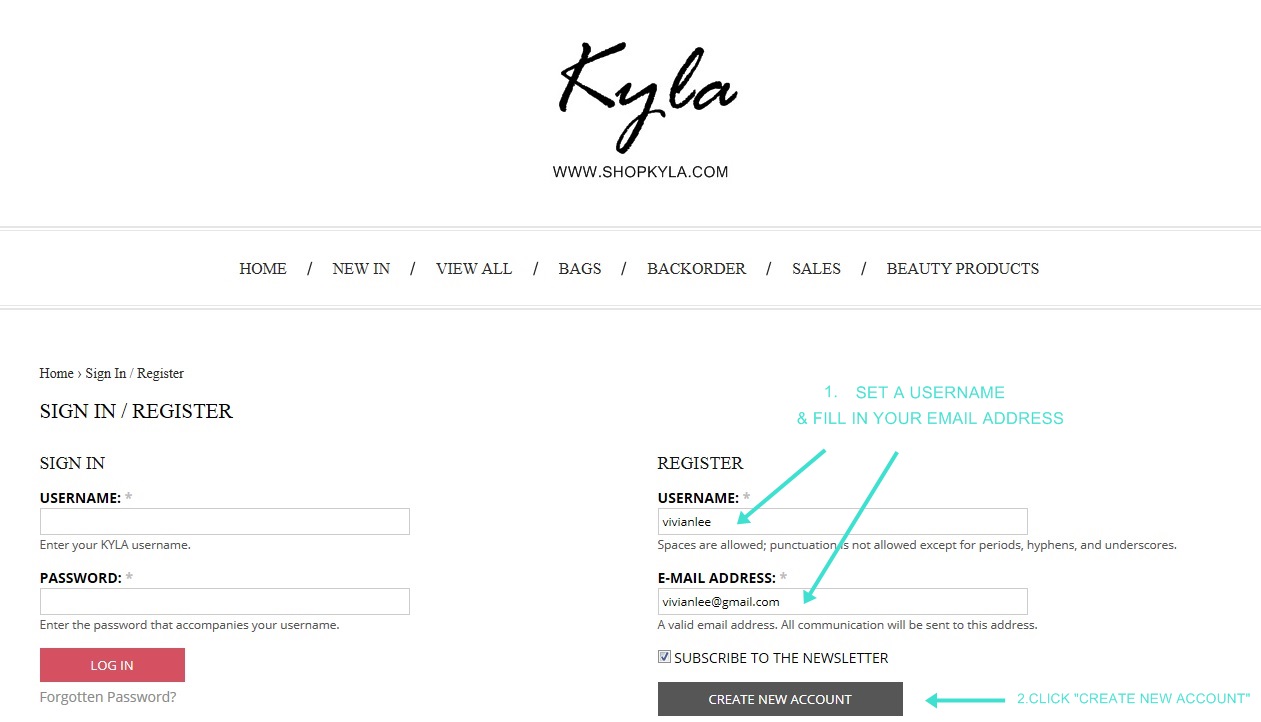 After Create an account, do check your email for the 1 time login password.
LOGIN again with your 1 time password . You can change your password anytime under " My Account", "edit".

Your account have been created and You may start Shopping now:)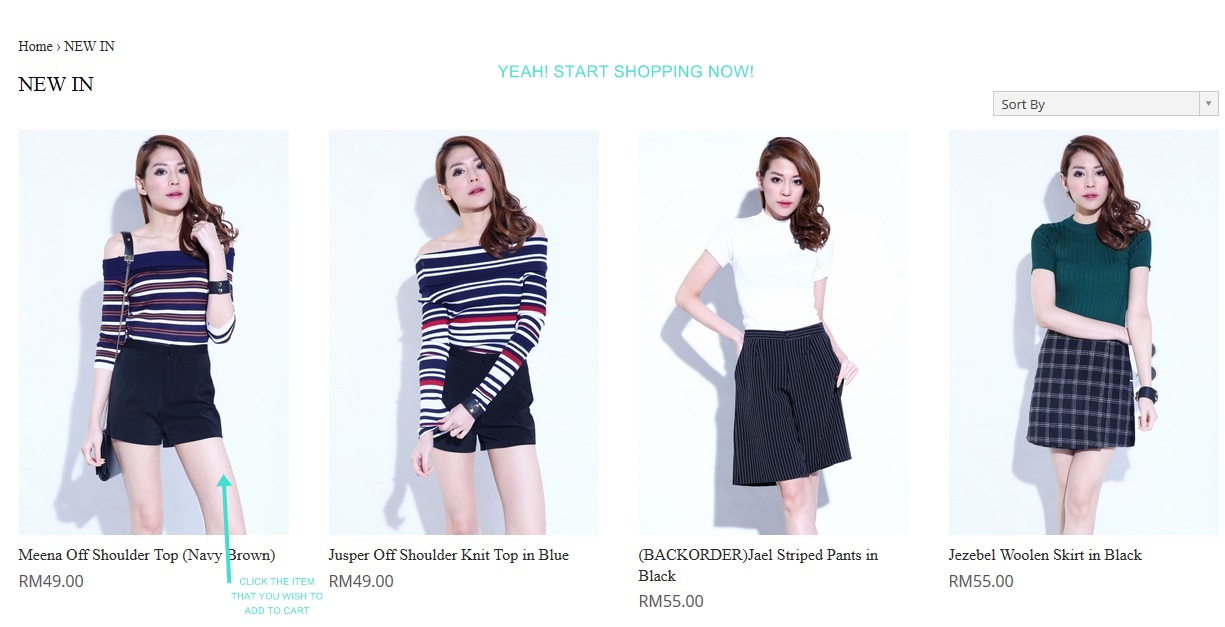 Chose your item(s) and add them to cart.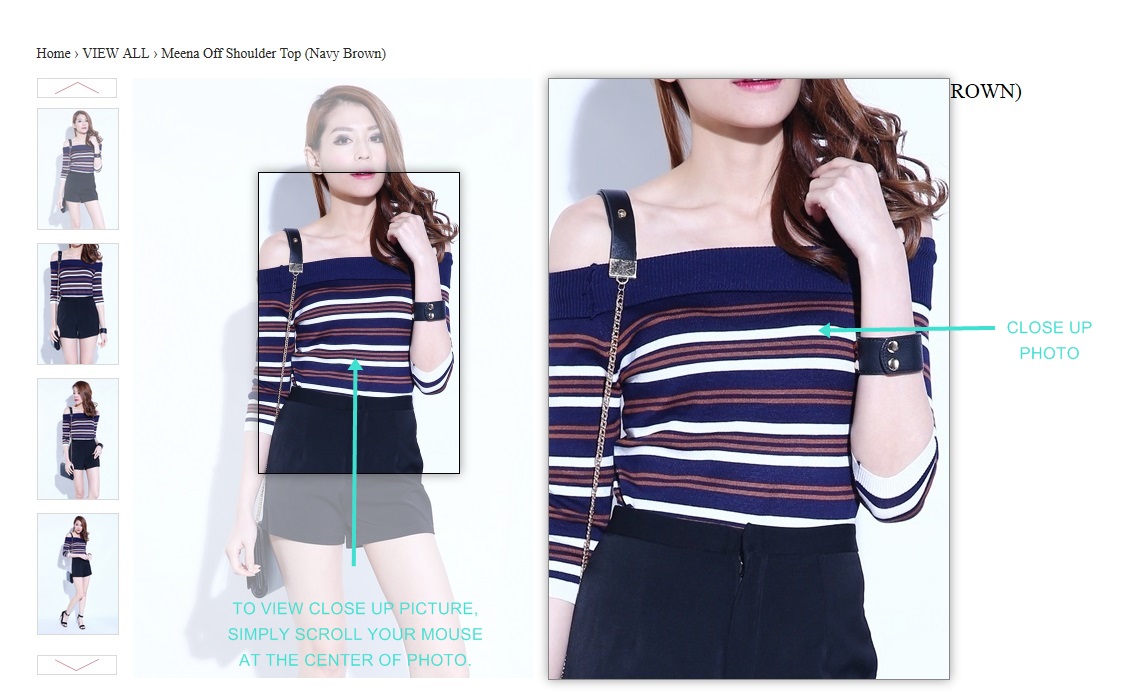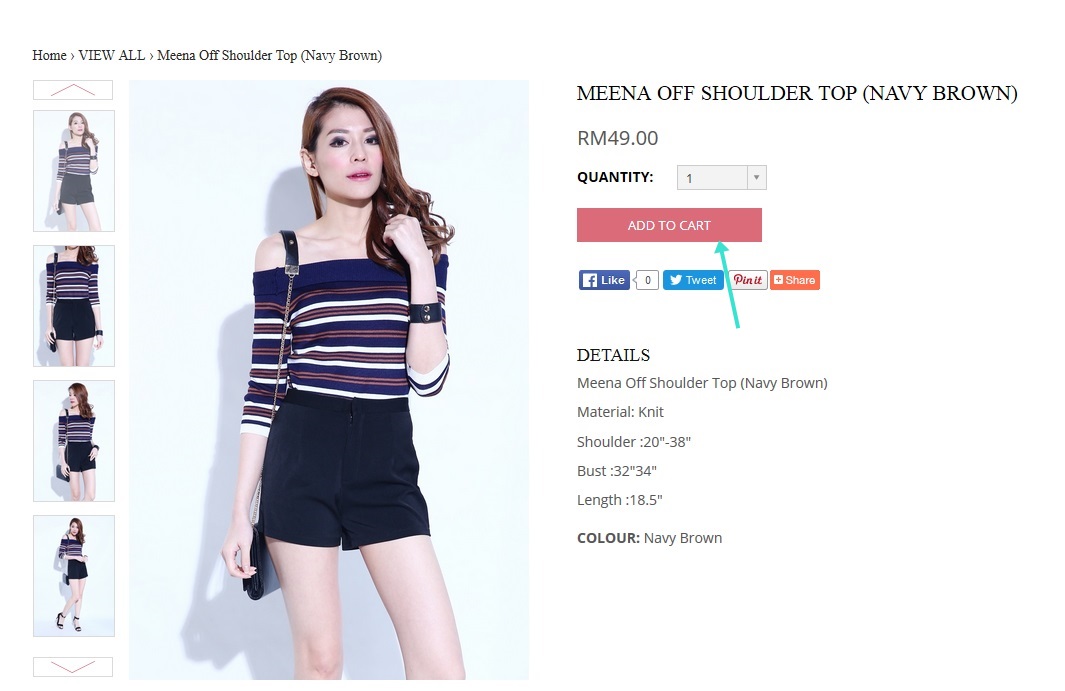 Select the item(s) that you wish to purchase by click on "ADD TO CART"
Now your selected item is in your CART.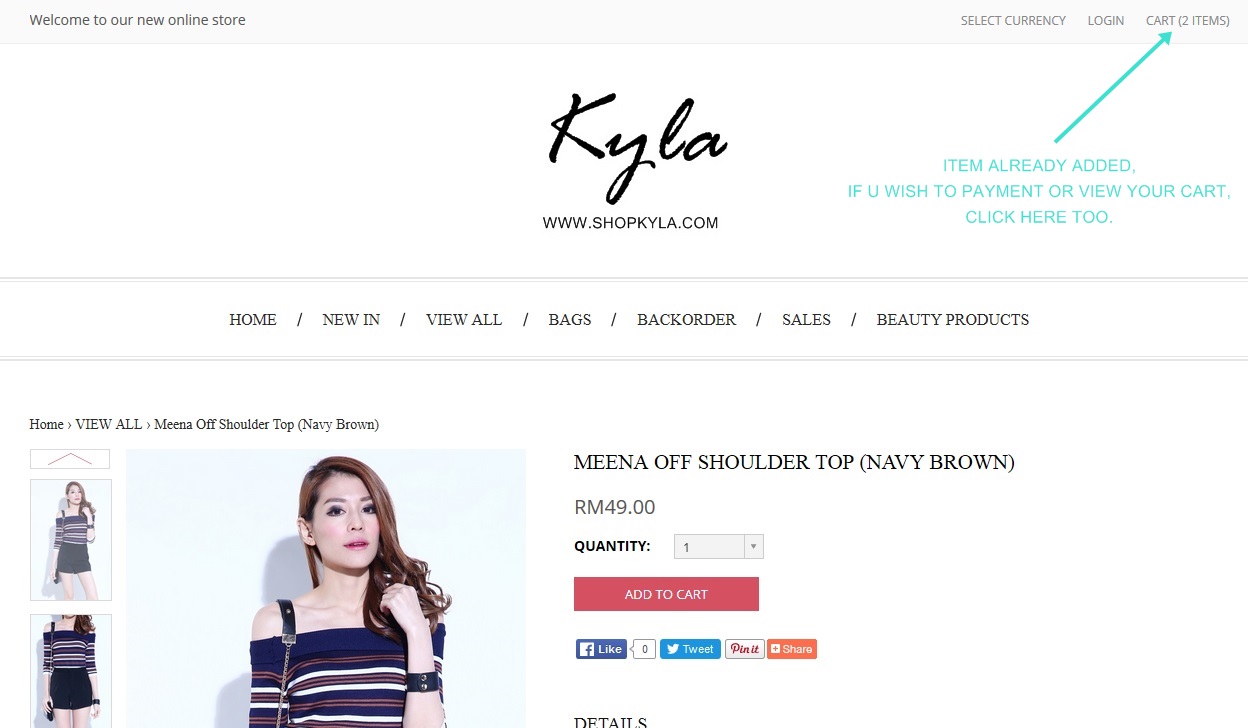 Click on CHECKOUT if you have finish your shopping:)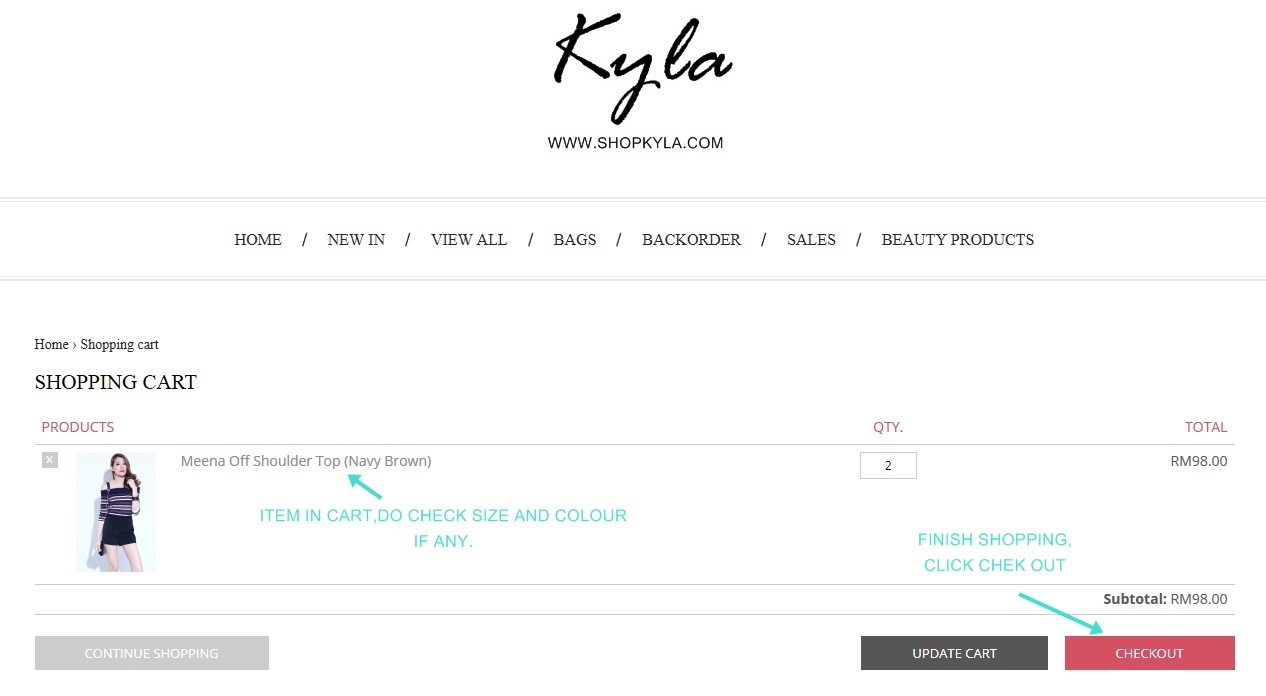 **Do double check the item that you purchase as your order cant be changed after check out.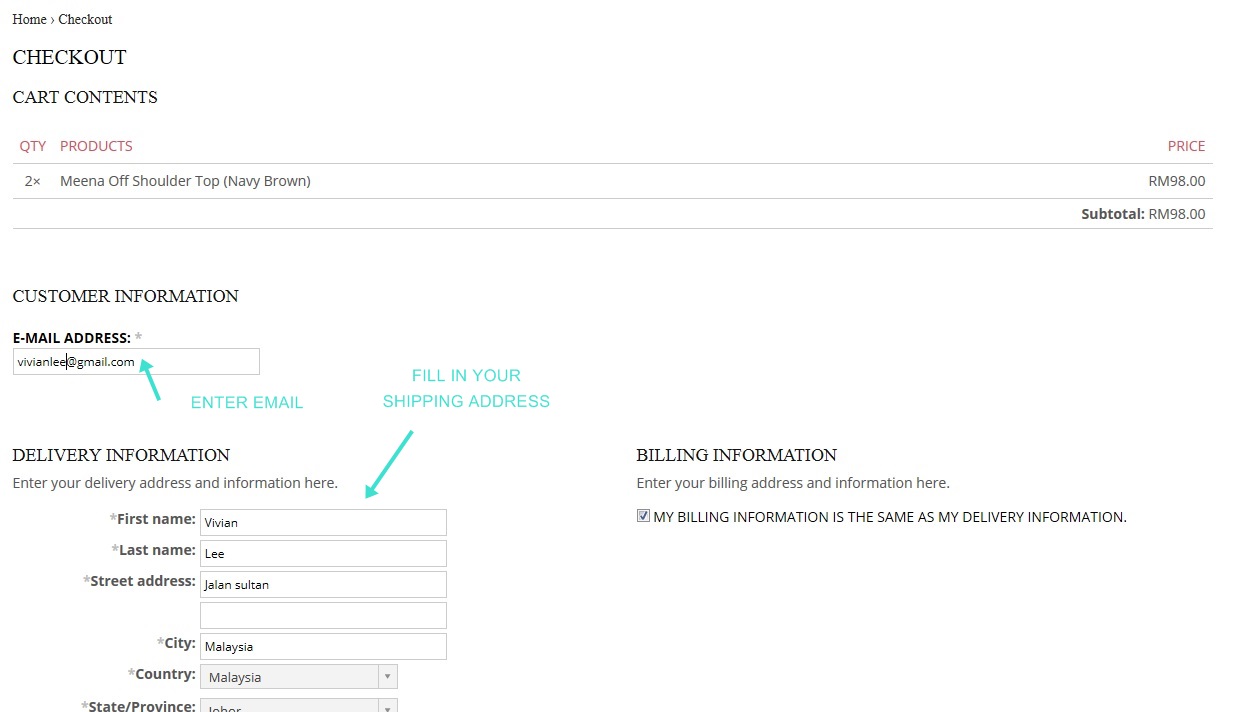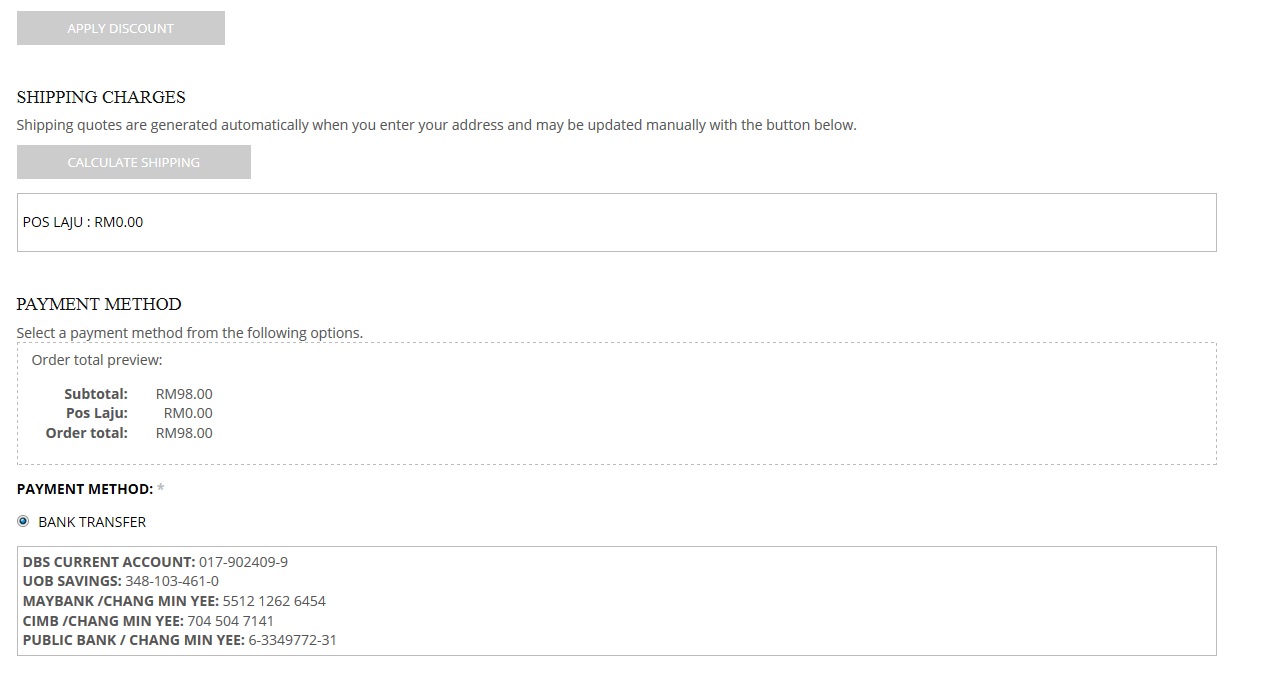 Review your order before submit :)
Shipping charges is now available for Malaysia and Singapore orders only , if you are from other country,kindly email us for shipping quotes :)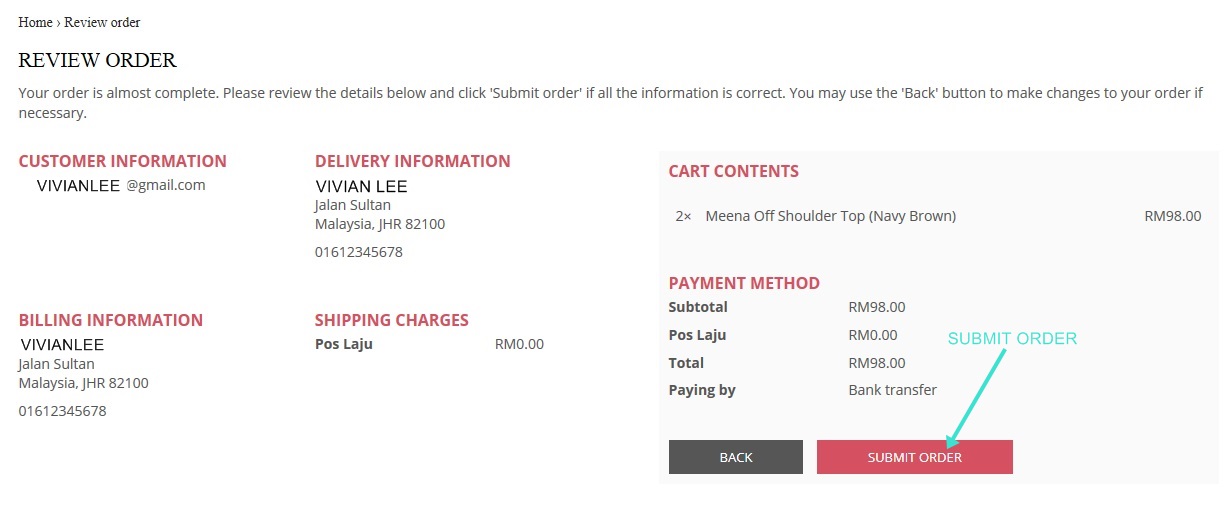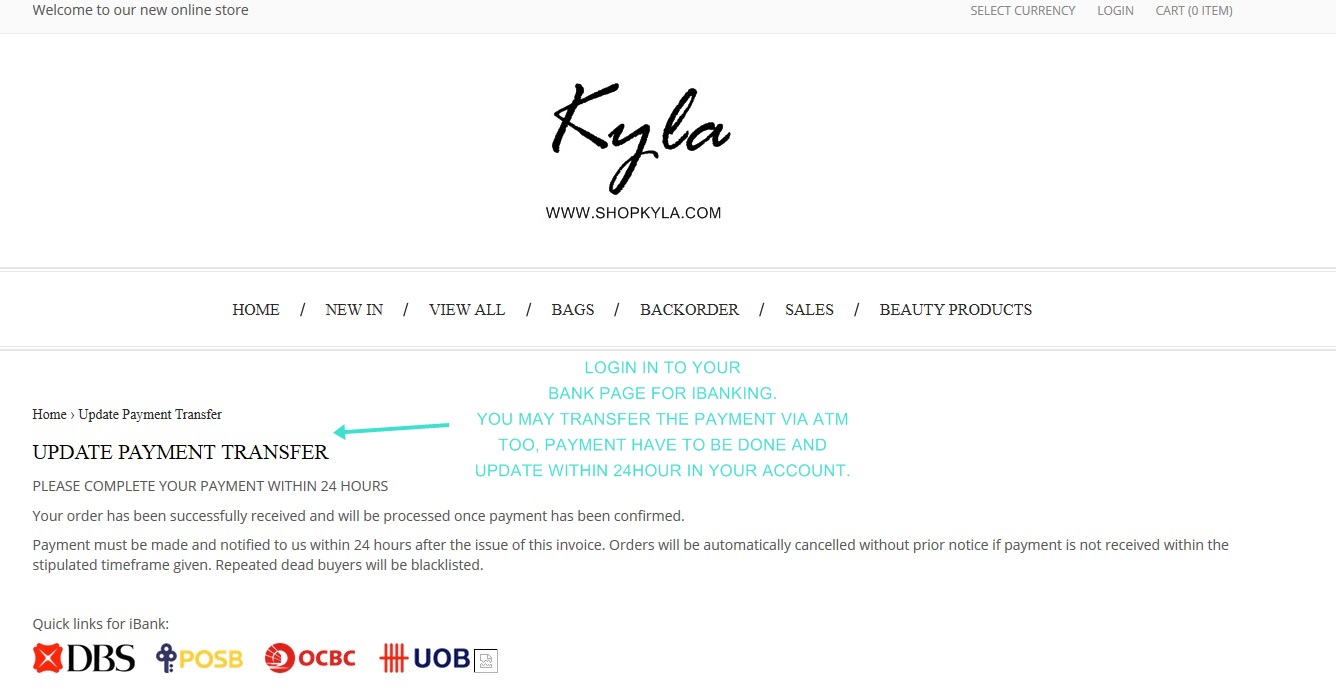 Your order have been successfully submitted:) And you can proceed to payment.
For ibanking, click the link to access to bank page.
Enter the account number provided :
BANK : MAYBANK
ACCOUNT NAME :CHANG MIN YEE
ACCOUNT NO :551212626454

BANK : PUBLIC BANK
ACCOUNT NAME: CHANG MIN YEE
ACCOUNT NO: 6-3349772-31

BANK : CIMB
ACCOUNT NAME: CHANG MIN YEE
ACCOUNT NO: 7045047141
SINGAPORE BANK : DBS
ACCOUNT TYPE : CURRENT ACCOUNT
ACCOUNT NUMBER : 017-902409-9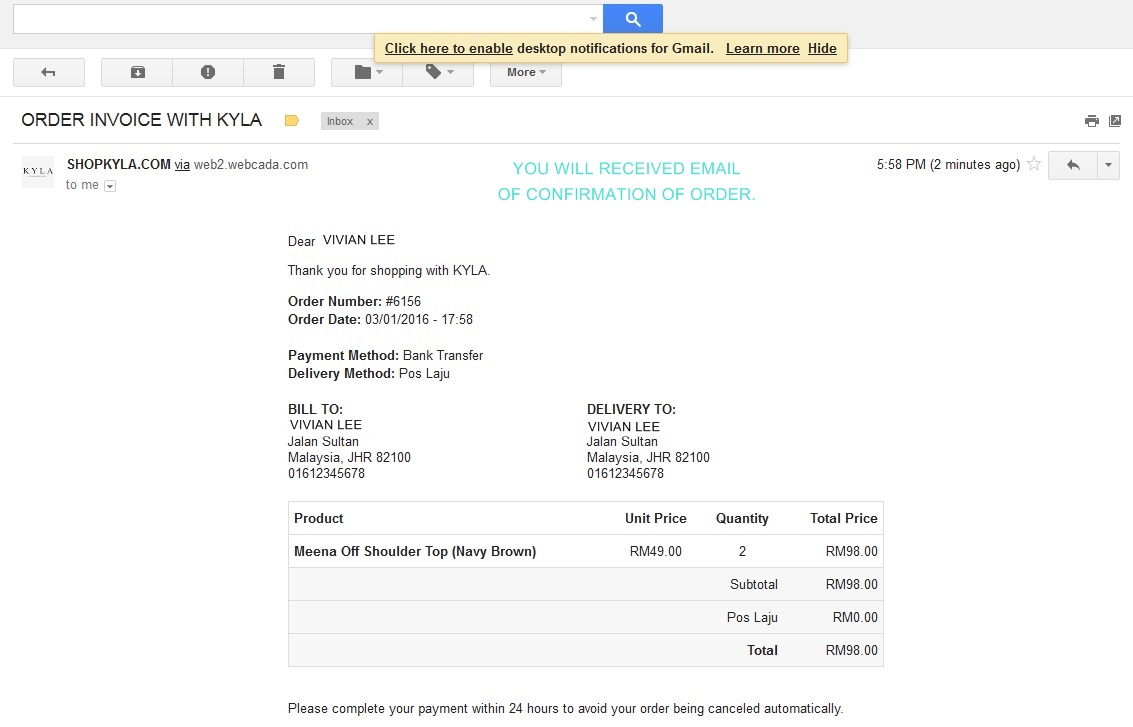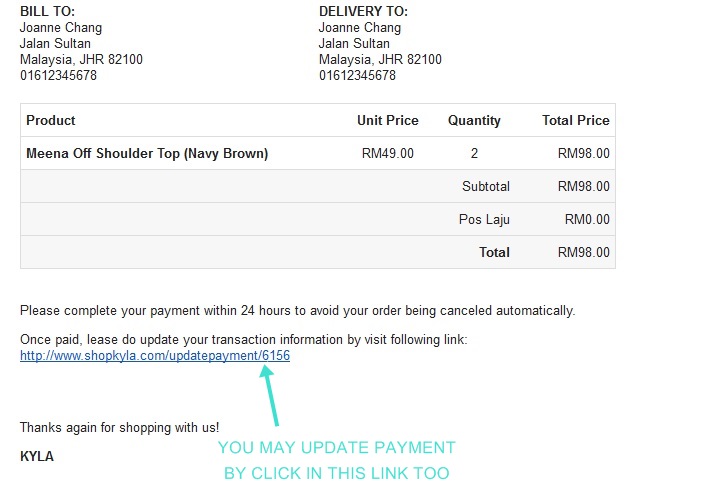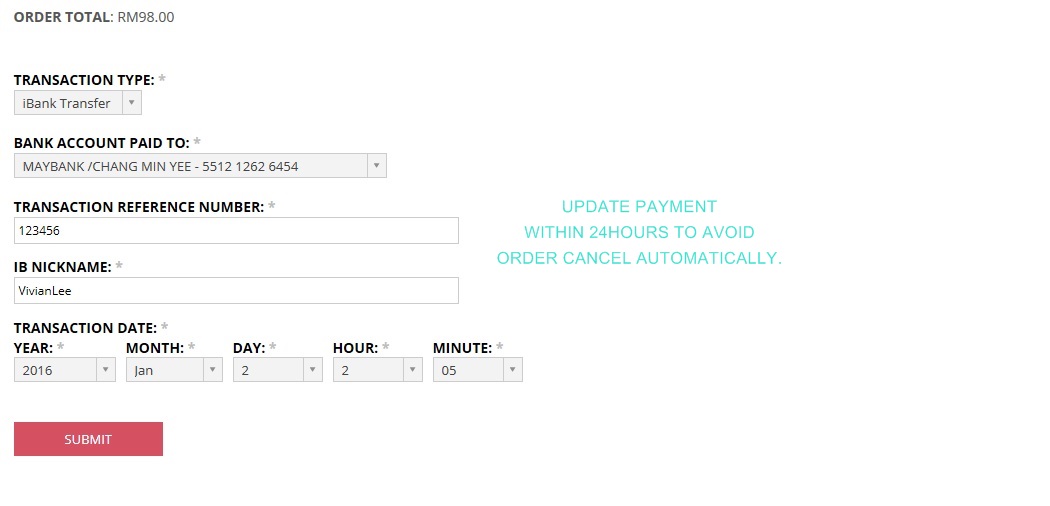 For Payment via Ibanking, DO UPDATE your payment transaction via the link we send you in your email:)
If you are using ATM Transfer, your payment are required to be done within 12hours to secure your purchase. After you have payment , do login in again to update your Transcation details.
All payment will be verified within 24hours,we might need longer time to verify your payment if we are overseas due to the limited access to internet.
Yay!!Order completed and wait for our admin to verifiying your payment within 24hours.
After done we will norify you via email :)